Mesa, Arizona
 The third largest city in Arizona, Mesa offers an array of culture and creativity that many can experience. Mesa is neighbors to the Tonto National Forest and visitors to this desert oasis take advantage of being incredibly close to one of the nation's largest playgrounds.  Tonto is actually the 5th largest forest in the U.S. and one of the most visited forests in the country.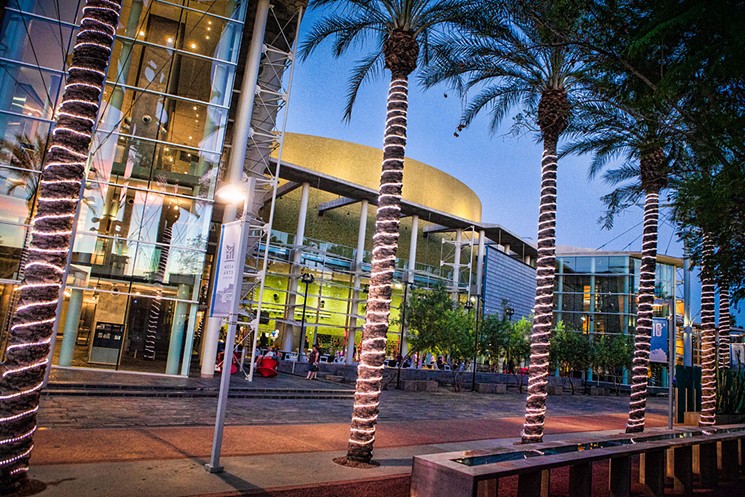 Art is big here. The Mesa Arts Center is the largest arts and entertainment park of the Southwest. Wander downtown and explore more than 200 public art sculptures, local restaurants, and shops. During Cactus League, Spring Training be sure to catch a game with the Oakland A's or Chicago Cubs during the first part of each year.
Home Loans We Have Closed in Mesa, AZ
85201
6 Loans Closed So Far
85202
13 Loans Closed So Far
85203
7 Loans Closed So Far
85204
21 Loans Closed So Far
85205
16 Loans Closed So Far
85206
13 Loans Closed So Far
85207
20 Loans Closed So Far
85208
3 Loans Closed So Far
85209
20 Loans Closed So Far
85210
14 Loans Closed So Far
85212
57 Loans Closed So Far
85213
14 Loans Closed So Far
85215
4 Loans Closed So Far
We find you the best loan possible
Top Attractions
A 3,648-acre park offering camping, archery & 29 miles of multi-use trails plus scenic wind caves.
Golfland-Sunsplash is a series of water parks and family amusement centers originating in Mesa, AZ. The park is separated into two separate parks.
Sloan Park is an American baseball park in Mesa, Arizona, which opened in 2014. The primary operator is the Chicago Cubs.
A local taproom and cidery that brews it are own creative cider recipes and donates part of it's profits to veterans and active duty servicemen and woman.
Concerts, performing arts, events, art activities, music, dance, shows, comedy, and more are all at Mesa Arts Center's theaters in Mesa near Phoenix, Arizona!
We know the Valley and support our local businesses and families. Why go to mortgage companies that are not familiar with your area. We are located right here in the Valley so we can approve loans faster.